Here are a few of my works in progress... including
shock, horror!
an actual finished, fully painted miniature!
Flaming Carrot in all his deranged glory:
Out of raw basecoat, but getting there, three bimbos for Carrot:
Nearly finished (still needs basing), Captain Third! (WGF Zulus do make for good Superhero bodies...)
Another superhero using Zulus, Junglelord:
Get outta my tomb!
Odd be forever equal my arse!
(those last two being direct requests from my daughter, but I'd have done 'em anyway...
)
Dominique Savauge, steampunk pirate queen:
Space Amazons - Queen, Capatin of the guard and Soldier. I had too many AR-15s I wasn't using, and worked out they make good rayguns when cut down a bit: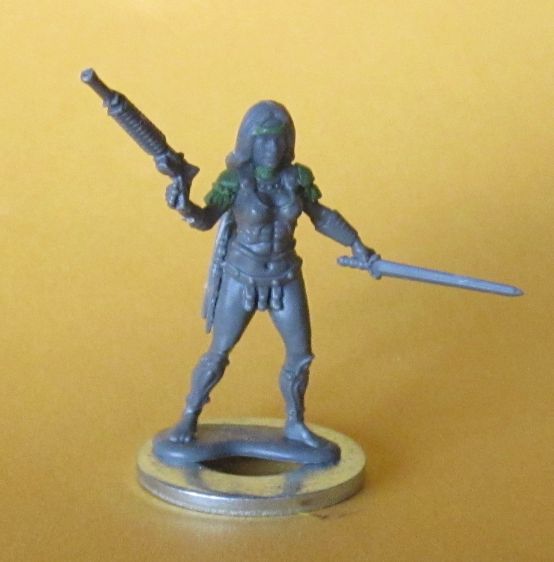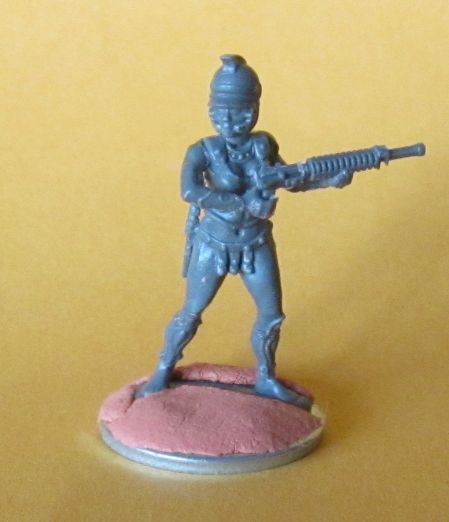 Respect mah authoritah!!!
Various bystanders ladies:
The distaff member of the news team:
Woman in Black. Hang on... no conversion work! How did I end up doing a stock pose??? Oh yeah. WGF stock pose was perfect
MIGHT get a bit of work done today, maybe not on these, though. We'll see.